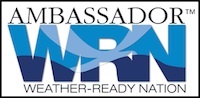 Central MN Skywarn Classes have now been scheduled for 2023.
We will offer Three sessions this year.
The first session is scheduled for Thursday, March 2, 2023 and is reserved for St. Cloud Amateur Radio Club & Central MN Skywarn Members Only.
The Second & Third sessions are open to everyone that has a desire to learn about Weather Spotting and are scheduled for Saturday, March 18, 2023 starting @ 10 AM, and Tuesday, March 28, 2023 starting @ 6 PM.
All Classes will last approximately 3 hours.
Please click HERE to Register for one of the classes.
---
If your organization needs Skywarn Training, we are more than willing to do a special session for your group.
Contact us Here for more information.